Devlin Memorials Commitment to You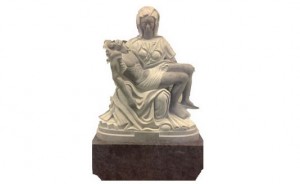 Devlin Memorials in Donegal provides you with a memorial which best reflects the memory of your loved ones. We offer the greatest of respect whilst providing a compassionate, sympathetic and sensitive service in which gives you comfort at your time of loss.
We provide a large selection of Gravestones and Memorial Plaques that are as thoughtful as they are timeless. We hope our service can provide you with a fitting memory of a treasured life for today, tomorrow and all life through.
DEVLIN MEMORIALS HAVE ONE OF THE LARGEST SHOWROOMS IN IRELAND WITH A DISPLAY OF OVER 150 HEADSTONES!
We are not limited to what you see. We can produce any memorial you see in the cemetery and can manufacture complete custom designs to you and your family needs.
We cater for special requests and needs, so do not hesitate to contact us.
We supply our services throughout the Northwest and are also available all over Southern and Northern Ireland
OUR RANGE OF SERVICES INCLUDES:
Additional Lettering
Renovations
Ceramic photos
Personalised Images
A large selection of different colour granite & Glass chippings
A Wide range of grave ornaments (Flower pots, Hearts, Bibles, Plaques, Etc.)
Flower Arrangements
Lanterns
Statues
House Plaques with Your desired colour, Shape of material and style of wording
Town and city roadside entrance markers made from natural shaped Irish granite
All work is carried out by skilled craftsmen who guarantee excellent results every time.